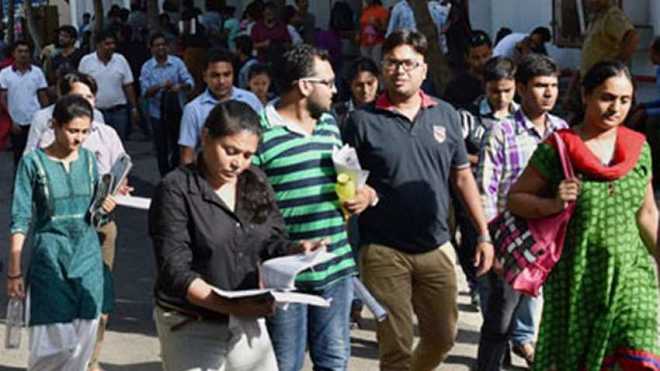 Chandigarh:
On the directions of the Ministry of Human Resource Development (MHRD), the UT Education Department will initiate 50 per cent direct recruitment for all headmasters in government schools.
The decision to fill eight posts of headmasters, out of total 17 under the Samagra Shiksha, through direct recruitment was taken in a meeting of the ministry. The UT department is mulling a written test and interview for selecting principals under the direct recruitment programme.
In the Project Approval Board (PAB)-2018 report, the MHRD had asked the UT to recruit headmasters in primary and upper primary schools as per the Right to Education (RTE) Act norms.
The ministry suggested "given the significant role of a headmaster in the management of a school, direct recruitment (including through limited department exam) of 50 per cent of all headmasters may be considered."
The MHRD asked the UT to amend the recruitment rules by incorporating 50 per cent direct recruitment, including 25 per cent limited direct recruitment.
Till now, there was no direct recruitment quota for headmasters/ headmistress. At present, heads are being promoted on the basis of seniority.
Presently, there are 39 posts of principals and heads in the UT out of which, two posts are for the deputy district education officers. Sources said now the UT is mulling filling 50 per cent seats with promotions, 25 per cent through direct recruitment and 25 per cent through deputation.
MHRD suggested…
The ministry suggested: "Given the significant role of a headmaster in the management of a school, direct recruitment (including limited department exam) of 50 per cent of all headmasters may be considered."
["source=tribuneindia"]